What Our Clients Say About Us!
Nala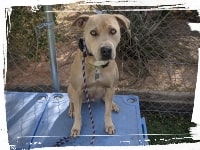 Troy is the absolute best! My dog Nala was leash reactive and fearful. Troy explained dog psychology and allowed us to have a deeper understanding of what Nala needs to be at peace. He never lets you leave a lesson without you feeling 100% confident in the lesson and is always happy to answer questions. Training is a lifelong process, but I've already seen so much improvement in 6 weeks. 10/10 recommend Troy!!!
~ Abbey DeLaet
Yomi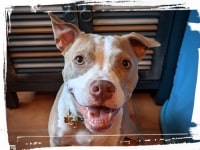 We looked for a dog trainer to help us understand our dog better and help him be more confident around other people and dogs. Troy gave us a lot of information when we met with him and immediately decided to do the 3 week program. Yomi has improved so much. He's more patient and not easily distracted by other dogs or people who come across him during his walks, and his new raw diet has helped improve his skin dryness. We've learned so much in so little time and we are so happy Yomi did his training with Troy.
~ Alejandra & David
Diego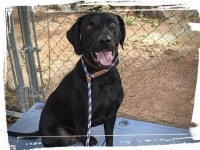 We are so appreciative of all that Troy has done for our dog, Diego! He's helped with his aggression, which in reality was fear of other dogs. The training that we have received has helped Diego immensely, as well as made life more enjoyable for our family as a whole. Troy is the best trainer we have worked with and comes highly recommended!
~ Julie & Rob Miller
Ringo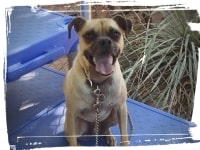 Troy is a master trainer and dog whisperer. Anyone thinking of enrolling in his training program, this training works when the humans follow the program. Consistency is the key. When it seems like your pup might be regressing, check yourself first. I made a lot of training mistakes, thankfully Troy is always supportive and patient. Thanks Troy!
~ Nick & Christine Rizzo
Bogie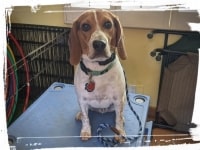 Troy helped us train Bogie, our beagle puppy. With Troy's help Bogie (and Bogie's humans) learned basic obedience, leash skills, nutrition, & much more. Our lessons with Troy were very informative & Bogie is a different dog. He listens, is much calmer, & well behaved. Troy was great about answering our questions & is very responsive when you reach out for help. Troy is very knowledgeable & tailors his training to what your dog needs, he isn't a one size fits all trainer. We are incredibly lucky to have found Troy - we are better dog owners & we have a happier dog!
~ Erika & Jeff Wimble
Holly

Words cannot begin to thank Troy enough for helping us with Holly. In less than three hours he was able to teach us how to help calm our overly anxious Chihuahua. She no longer barks at the vacuum, dishwasher, or ice-maker thanks to Troy. We have seen a dramatic change in her behavior for the better! We had family over and they could not believe how calm and relaxed Holly was acting. Thank you Troy for helping us restore peace and quiet to our home!
~ Laura Stenzel
Grunzford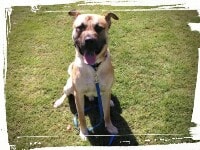 I was afraid I would have to give up Grunzford, a 75lb bundle of energy, because my son and I were bruised and nicked from his mouthing and rough play. That changed the day we brought our dog to meet Troy. I am proud to lead my new friend for a walk. Every interaction I have had with Troy has been excellent. He responds to my e-mails promptly and has bent over backwards to accommodate me. I highly recommend Troy to anyone in need of a dog trainer and consider the money well spent.
~ Stewart McDermid
Nemo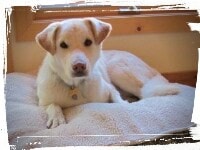 Nemo's aggression kept leaving me feeling a fool and several other trainers ended up exasperated by Nemo. They did not know how to deal with him. My friends became "busy" when invited to our home. Nemo responded to Troy positively, finally we found the right person! Troy's guidance has proven invaluable and Nemo is now a well-behaved dog, able to socialize with other dogs, and my friends can visit and be safe. I started getting comments like "Your dog is so sweet and well-behaved!", "Is this the same dog?" Thank you Troy!
~ Chiara Azzini