What Our Clients Think About Us!
Stella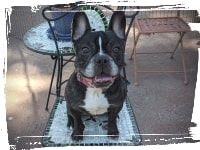 Having my 3 year old French Bulldog work with Troy was one of the best decisions I have ever made!! The evaluation was worth every penny just to see what he could do in an hour! Then to trust him with my baby for almost a month? Not a doubt in my mind that she was in professional and capable hands!! Since the training, he has been helpful and nothing but a great resource for my Frenchie. I now have a better trained dog (and more importantly, he trained ME on how to be a better owner). I would make the decision to go with Troy 100x over!!!
~ Ryanne Church
Bailey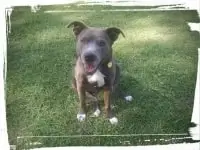 Bailey lunged, growled, and barked at other dogs. Walking her was a nightmare. We felt we were in over our heads and we were expecting our first child. After searching for board and train that was close to us, we met with Troy and on the first day he had her playing with other dogs and being a good girl on a leash. It was amazing! Troy showed us how to keep her calm and now we feel comfortable and in control, walks are enjoyable, and we can trust her around our kids. We are thrilled that Troy continues to help us when we struggle with any issues. We highly recommend Paws To Train Your Dog!
~ Briana & Chris Dvorchak
Percy

Our Percy displayed aggression, barking and trying to bite visitors, pulling, lunging and barking uncontrollably at everyone, we dreaded walking him. We thought lavishing him with love, treats, toys, affection, and positive training was the answer. None of it seemed to work. We were at our wits' end. Troy taught us how to help Percy relax & behave. Our neighbors have even commented on the huge improvement, and walks are now something that we truly ENJOY. We finally feel like we know how to help Percy. Troy spent as much time teaching us as he did Percy - it was truly the best investment we have made!
~ Ali & Chris Reese-Lamson
Rufus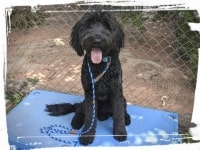 Troy was amazing and helped us drastically train our dog, Rufus! He did an incredible job training our 8-month pup. Rufus struggled with paying attention and being overly excited when seeing other people/dogs. I was blown away to see how great Rufus has been since his 3-week board and train, and even our neighbors are amazed by the difference. Rufus is more understanding of commands, listens 10x better, and is overall a happier pup. I can not thank Troy enough for making a huge positive change in our lives!
~ Jenny Coffey & Stephen Heaslip
Stella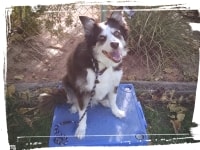 Stella jumped on visitors, pulled on the leash, and either cowered, growled, or barked profusely at other dogs, ignoring me and making our life stressful. During the time she lived with Troy, he regularly posted videos of her progress. When we took her home, Stella was relaxed and obedient. Troy came to our home to ensure we were successful walking her around our home, including rides with other dogs in our building's elevators. Stella is now much calmer and well-behaved. We still have much to learn, but we know we have an expert professional that is always reachable and genuinely invested in Stella's well-being. Thank you Troy!
~ Kristin & Tim Thornton
Koda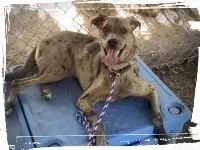 We were having trouble with our puppy, Koda, trying to get her to calm down and listen to us. She caught on to tricks but we struggled with basic obedience. We searched for puppy training classes and found Troy at Paws To Train Your Dog. Troy is patient, kind and extremely knowledgeable. After a few private training lessons (and lots of practice at home!) Koda is walking without pulling and obeying commands. Koda is now a happier, calmer and more confident pup! We can't say enough about how positive this experience has been for all of us. Thank you, Troy!!!
~ Sarah & Chaz Feuerborn
Dumont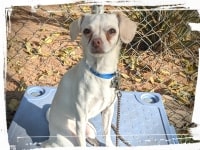 Our chihuahua, Dumont, was a scared aggressive dog who nipped and bit strangers (and sometimes us). After he spent three weeks with Troy, we were provided follow up training. Dumont is now a well-behaved and confident dog and we are more confident in our ability to train him. Troy's understanding of dogs and his extensive training materials help us continue to work with Dumont and be better dog owners. We highly recommend Paws To Train Your Dog.
~ Marge & Tom Kelly
Bailey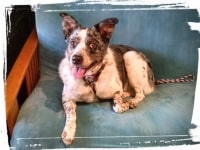 I've trained every dog I've owned, and then I got Bailey. None of my training tricks worked so we reached out to Troy at Paws To Train Your Dog. Each week our training lessons were methodically built upon the previous, and our skills grew to match. We realized he was training us as much as Bailey! Her issues had nothing to do with stubbornness and everything to do with how we communicated with her. As long as you practice, stick to the program, and have patience, you will succeed. Bailey no longer pulls on the leash, is much calmer and generally well behaved. Thanks Troy!
~ Scott & Emily Delia