Read What Our Clients Say About Us!

Stella

Our dogs Stella & Porter played endlessly as the best of friends. When we lost our dear Porter to Lupus, we all suffered a huge loss. I allowed all of Stella's training to be lost, she now had little interest with other dogs, began jumping on visitors, pulling on the leash, and either cowered or growled at other dogs. Another trainer told us to redirect her attention. Our residence includes elevators, dogs of all behaviors and breeds, and busy areas. When Stella started barking profusely at other dogs, ignoring my redirections, I contacted Troy out of worry and frustration. We learned we had a fearful dog that was completely confused, and his training could help.
... [read more]

When we picked up Stella, we were given the gift of a relaxed and obedient dog. Over the three weeks she lived with Troy, he regularly posted videos of her progress, transitioned her to a nutritious raw diet, and trained Stella in our building and the surrounding neighborhood to address our biggest stressors. On her final day, he even came to our home to ensure that we knew how to best navigate and embrace our urban environment from Stella's perspective, including the elevators and doorways.

Troy assessed our specific needs, addressed each one and solved them, and is always a phone call or email away when we have a question. We still have much to learn, but we know we have an expert professional that is readily available and genuinely invested in Stella's well-being. We now also have a safe environment to board Stella, and our successes at home are continuing to grow. Thank you Troy!
~ Kristin & Tim Thornton

[hide again]

Wrigley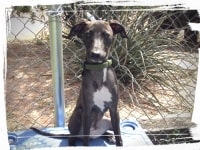 We adopted Wrigley and fell in love with her. However we struggled with her puppy training. When left alone she had separation anxiety, barking and whining, and going potty in the house. If crated she would bite the crate and thrash around to the point of hurting herself. We were relieved when Troy said he could help! While Wrigley stayed with Troy, he kept us updated on her progress with emails, photos, and videos. Wrigley is no longer a scared little puppy, listens to us using the commands she learned, and can spend hours in her crate with zero anxiety. We highly recommend Paws To Train Your Dog
~ Victoria & Morgan

Bailey

Bailey lunged, growled, and barked at other dogs. Walking her was a nightmare. We felt we were in over our heads and we were expecting our first child. After searching for a dog trainer near me, we met with Troy and on the first day he had her playing with other dogs and being a good girl on a leash. It was amazing! Troy showed us how to keep her calm and now we feel comfortable and in control, walks are enjoyable, and we can trust her around our kids. We are thrilled that Troy continues to help us when we struggle with any issues. We highly recommend Paws to Train Your Dog!
~ Briana & Chris Dvorchak

Nala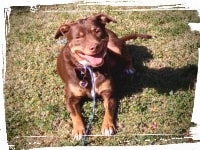 I knew Nala had issues when I adopted her. I thought I could work it out since I had dogs all my life. Within a few months, I knew that her issues were well beyond what I could fix. My vet recommended Troy who stated early on that Nalaís issues were severe and eventually determined that she probably had 5‑week puppy syndrome. Troy saw how dedicated I was to help Nala and he put in all his experience and expertise to help us, many times having to think outside the box to find things that work for Nala.
... [read more]

If you are patient and practice what Troy tells you to do, it will work. Nala has stayed with Troy a few times, each time for different issues, and Nala always comes home a better dog. It has been a journey, but she is so much better and is getting better all the time. Troy did not give up on her and neither have I. He helped save Nalaís life. Thank you Troy!
~ Michele Warner

[hide again]

Chet

Chet used to destroy his crate and our house, constantly whine, and pull on his leash, lunging and barking at other dogs. If you left the front door open, the chase was on. After weeks of struggling to work with Chet, we found Troy. After one lesson, Chet was a different dog! Today you wouldn't even recognize him as the same dog. He's awesome off leash now, comes back to me every time, and he even has a few bff's in our neighborhood and has play dates as much as possible. Troy's training works!! It totally works!!! I cannot ever thank him enough. Thank you Troy!!! xoxo
~ Jill Boyce

Lucy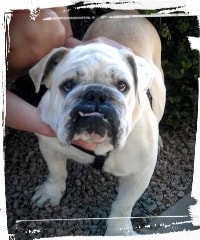 As a massage therapist, I have clients come to my home, so it's important I have a well behaved dog. Lucy has many health issues that affect her behavior and it became apparent I needed some help. Even though I've had dogs most of my life I really hadn't put much thought into why my dog is behaving a certain way. Sometimes in life it's worth the time and money to seek the help of a professional and this was a great investment for me. I have to say itís quite amazing to watch someone "read" a dog. Troy takes the time to explain behaviors and makes training look so easy. I find it refreshing to find someone that is so passionate about their work. I can see Lucy's excitement and desire to learn when heís around. Troy's biggest obstacle is to train me as I can be as stubborn as my bulldog :) Thanks Troy!
~ Heather Shiers

Maple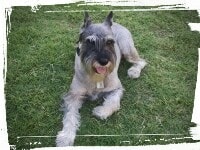 Troy has been absolutely amazing. He is 100% dedicated to my dog's wellbeing and training. His methods work, and Troy could not be more patient explaining and demonstrating his methodology. Maple has made great improvements in a very short amount of time. Strangers complement me on how calm and well behaved she is. If you're looking for a dog trainer, your search is over - I am confident you will be happy and achieve real results with Troy.
~ Maja Berlin

Winston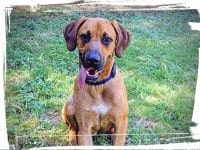 Taking Winston for a walk was too much for me, I was worried he was becoming aggressive. I worked with another trainer who eventually referred me to Troy. I was feeling defeated and didn't feel like I was giving Winston the best life, but after only one visit with Troy everything changed for me. Now I can walk with confidence, totally enjoying our walks and we are having so much fun!! Winston no longer pulls, he's not freaking out and barking at everything, and no more chasing bird shadows! Troy literally changed our life! Thank you Troy!
~ Patricia Perez