Does your dog:

Pull on the leash?
Lunge and bark at other dogs or people?
Drive you crazy with non-stop barking?
Jump on your visitors and be a nuisance?
Not listen to you or come when called?
Have fear, anxiety, or aggression issues?

We can help!

Imagine your dog listening to you, having your friends comment on how well-behaved your dog is, having a dog you can be proud of!

Our highly effective training methods are the best in the Phoenix Metro area. We can help you train your dog to calm down and listen to you, come when called, stop excessive barking and jumping on people, lie down and stay put until released, and walk nicely on a leash without pulling, lunging, and barking.

We work with ALL dogs, all breeds, all ages. We've helped many puppies and dogs with mild nuisance behaviors as well as those whom other dog trainers have deemed "untrainable", and we can help your dog too! Our renowned Phoenix dog trainer specializes in dog obedience training and behavior modification. We offer puppy consultations, private dog training, board and train bootcamps, and socialization.

Our programs include:

Puppy training
Crate/House training
Walking nicely on a leash
Coming when called
Sitting/laying down until released
Listening to commands on & off-leash
Helping your dog to calm down & relax
Socializing with other dogs

Got questions? Check out our
dog training programs
and our
FAQs
to learn more about what we offer.


What Our Clients Are Saying About Us

Barnaby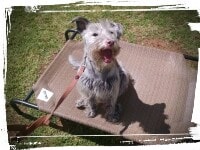 Barnaby cowered when anyone tried to pet him, was afraid of his doggy-door and loud noises, and had separation anxiety. He would hear a dog bark or see a person walk in front of the house and go nuts. He lunged and bit a few dogs and even some family members. We went through a few trainers and began to think that nothing could be done. Troy helped Barnaby learn to be off leash and coexist around other dogs and people! Barnaby began sniffing and actually playing with other dogs like a normal, well adjusted dog! He is a calmer, happier dog. Thank you Troy! ~ Darryl & Betty Oesterle | Glendale Az

Bailey

Bailey lunged, growled, and barked at other dogs. Walking her was a nightmare. We felt we were in over our heads as we also found out we were expecting our first child. Within the first day, Troy had her socializing and playing with other dogs and being a good girl on a leash. It was amazing! Troy showed us how to keep her calm and now we feel comfortable and in control, walks are enjoyable, and we can trust her around our son. We are thrilled that Troy provides lifetime support and continues to help us when we struggle with any issues. We highly recommend Paws to Train Your Dog! ~ Briana & Christopher Dvorchak | Phoenix Az

Hobbit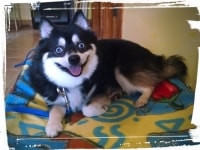 We started training with Troy for our dog Hobbit and we are so impressed with Troy's knowledge, commitment, insight and techniques! He spends as much time educating us as he does Hobbit. We always leave feeling good about what we've learned and look forward to the next session. Thank you Troy for making this world a better place for dogs and their owners! You're the best! ~ Jan & John Petrie | Peoria Az

Zara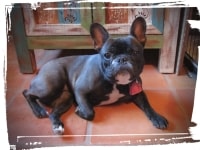 I was having problems with my French bulldog, Zara, listening to commands, staying off furniture, interactions with other dogs, and walking on a leash. I met with Troy and right away he was able to calm Zara down. I was amazed by how quickly Zara responded to him. Troy was very informative, discussing dog behaviors and how we affect their behavior. Zara stayed with Troy for 3 weeks and what a difference it made! Now Zara listens to me and she also comes to work with me everyday. Im very happy and I recommend Paws To Train Your Dog for any dog! ~ Abby Abdelfattah | Phoenix Az

Wrigley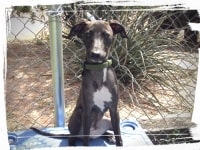 We adopted Wrigley and fell in love with her. However we struggled with her puppy training. When left alone she had separation anxiety, barking and whining, and going potty in the house. If crated she would bite the crate and thrash around to the point of hurting herself. We were relieved when Troy said he could help! While Wrigley stayed with Troy, he kept us updated on her progress with emails, photos, and videos. Wrigley is no longer a scared little puppy, listens to us using the commands she learned, and can spend hours in her crate with zero anxiety. We highly recommend Paws To Train Your Dog ~ Victoria & Morgan | Chandler Az



Why Training Your Dog is Important

The day you bring a dog into your home, your dog is learning every moment, with or without your guidance. What may appear as cute puppy behaviors now may not be cute later when your pup grows into a dog. Without clear communication, dogs can become anxious and confused about what is expected of them. Without proper mental stimulation they can become bored and destructive. As dogs become more desperate to understand how to live peacefully with you, their behaviors can make you crazy.

Common behavior problems include chewing and destroying furniture or your favorite shoes, getting into the trash, urinating or leaving "deposits" in your home, digging up the yard, stealing food or clothing, running zoomies, jumping, humping, chasing, bolting out the door, whining or barking incessantly, not coming when called, not laying down and being quiet, pulling on the leash, difficulty getting along with dogs or people.

Know that your dog is not trying to give you a hard time, but infact is just having a hard time and needs your help. Our training programs will help your dog learn to listen to you, trust and respect you, and be a well-behaved member of your family.