Is your dog:

A "Feisty Fido" or "Reactive Rover"?
Pulling on the leash?
Barking and lunging at other dogs or people?
Driving you crazy with non-stop barking?
Jumping on everyone?
Not staying off the furniture?
Counter surfing?
Chewing or digging?
Door dashing, running away?
Not listening to you or coming when called?
Playing too rough, nipping or biting?
Struggling with noises, doorbells, vacuum?
Struggling with fear, anxiety or aggression?

We can help you!

We guarantee we can get your dog to calm down and listen to you! Our Phoenix dog trainer & behavior specialist provides the best professional training methods to help your dog learn to have good manners and behave around people and other animals. We don't make excuses for unwanted behaviors, we get to the underlying cause of your dog's behavior problems and use proven science-based training methods that focus on getting you results!

We offer behavior consultations,
private dog training classes
,
board and train bootcamps
, and
socialization
.
Our programs include:

Walking nicely on a leash
Coming when called
Sitting & laying down
Staying put until released
Listening to commands on & off-leash
Helping your dog to calm down & relax
Crate training
Puppy obedience training
Socializing with other dogs
Behavior modification
Lifetime Support

Know that it's our priority to make you and your furry friends happy! Our affordable dog training programs are customized to ensure your pet's success. Should you later need any additional help after completing one of our programs, we offer lifetime support, providing you additional training lessons at no additional cost. We've helped many puppies and dogs with mild nuisance behaviors as well as dogs other trainers have deemed "untrainable", and we can help your dog too!



How to Stop My Dog from Pulling on Walks

Walking your dog is a great form of bonding and exercise you can share with your canine companion (so put away the cell phone!). However, allowing dogs to walk out in front of you can cause them to become anxious and pull as they try to anticipate where you both are going. As they pull, frustration can build causing them to lunge and bark at others.

The most effective way to get your dog to walk nicely on a loose leash, is to train your dog to follow you. This allows your furry friend to calmly observe the environment while also paying attention to you, greatly reducing leash pulling and reactivity. Yet before you even step outside, remember "no forward movement unless everyone is calm". Make sure both you and your dog are calm before, during, and after attaching the leash, opening the door, and stepping outside. To learn the best method for training your dog to follow you, continue reading the full article: "
How To Stop Your Dog From Pulling On Walks
".

Need help with your dog? Get started by filling out our
contact form
and tell us about your dog!


How to Get My Dog to Stop Barking

Excessive nuisance barking can not only be a frustrating problem for you, it can be a sign that your dog is actually having a hard time and needs your help. If your dog is normally quiet and has now started to vocalize for no reason, see your veterinarian to rule out any medical causes. Otherwise, the typical advice given on the internet is to provide toys to keep your dog occupied, spay or neuter your dog, put up barriers to block your dog's view, leave a radio on, etc. When none of these suggestions help to quiet your dog, it's time for actual training.

To stop or reduce your dog's barking, it will help you to first understand why your dog is barking. So why do dogs bark? Well, why do people yell? To be heard, to gain attention, to communicate. Your dog could be barking to alert you that someone is outside your home, and when you yell at your dog, your dog thinks you are joining in on warning everyone else. If your dog barks when left alone in a crate or outside and you yell at your dog to be quiet, your dog learns that barking gets you to talk to him. Strangers or the scary vacuum may cause your dog to bark out of fear, and of course yelling at or trying to soothe your dog rarely works. Dogs with pent up energy may manifest bratty behaviors such as barking to demand that you feed, walk, or play with them. In short, your dog is having a difficult time trying to figure out how to exist in your world. The more your dog becomes frustrated, the more your dog will display unwanted behaviors such as barking.

Training helps provide clarity for dogs so they can understand what is expected from them and calm down. However, before correcting any unwanted behaviors, first know that you won't be able to change your dog's behavior if you are frustrated and upset with your dog, so take a moment to quiet
your
barking first. To learn proven methods that actually work to eliminate or reduce barking, continue reading the full article: "
How to Get Your Dog to Stop Barking
"

Need help with your dog? Get started by filling out our
contact form
and tell us about your dog!


Happy Dogs, Happy Owners!

Zara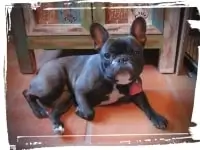 When I first got my French bulldog, Zara, she wasn't listening to me, would jump on people and furniture. I stuggled with walking her on a leash and was concerned about her interactions with other dogs. I looked for the best local dog trainer near me, met with Troy and right away he was able to calm Zara down. I was amazed by how quickly Zara responded to him. Now she is so well-behaved that I can take her to work with me everyday! Im very happy and I recommend Troy at Paws to Train your Dog for any dog training needs! He truly is amazing at what he does and treats your dog as his own!
~ Abby Abdelfattah | Phoenix Az

Spencer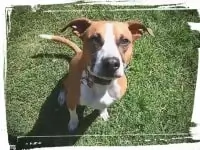 We put our younger dog, Spencer in the board & train program while I did weekly private training lessons with our older dog, Mochi. Troy was fantastic to work with. He is very flexible to go over whatever you or your dog are struggling with and sets you up for success after the lessons are over. Our dogs were anxious messes before, and now we know how to communicate with them and they know how to relax. I recommend Paws to Train Your Dog to anyone who wants their dog trained right with an expert dog trainer who cares about your success, not just your wallet.
~ Taylor & Savannah Finklea | Mesa, Az

Hobbit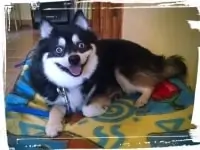 We struggled at home with our little Hobbit barking and jumping on visitors, not listening to us, and being aggressive towards other dogs. Retired and now traveling in our RV, we wanted him to behave. I looked for a professional dog trainer near me and found Troy. We were so impressed with his knowledge, commitment, and training methods! He spends as much time educating us as he does Hobbit. We always leave feeling good about what we've learned and look forward to the next lesson. Thank you Troy for making this world a better place for dogs and their owners! You're the best!
~ Jan & John Petrie | Peoria Az


How to Choose a Dog Trainer Near Me

Dog training is an unregulated industry so don't simply pick the closest trainer, do your research to determine if the trainer is going to be the right fit for you and your canine companion. The following is a quick check list that can help you:

Does the dog trainer have excellent Google reviews? Make sure the reviews are from local customers and take the time to check the integrity of both good and bad reviews as some may be fake.
Is this a franchise training facility using inexperienced trainers just to turn a quick profit, or a professional dog trainer with education and years of experience?
Does the trainer offer a free evaluation? Know that professional dog trainers and behavior specialists in high demand are paid for their time.
Where will the training sessions take place? Those who come to you for in-home private lessons are typically still learning and looking to gain experience. Professional dog trainers will require you to travel to them where they are better equiped to help you and can control the environment and any distractions, much like your veterinarian.
Make sure the dog trainer uses tools and training methods that you are comfortable with and can explain the science behind them. The best dog trainers will also guarantee their training, offering unlimited follow-up at no additional charge.

You can learn more by reading "
5 Tips for Choosing the Right Dog Trainer
".

Need help with your dog? Get started by filling out our
contact form
and tell us about your dog!


Our Clients Love Us!

Stanley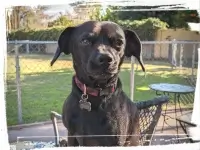 After searching for puppy training classes near us, we met with Troy. He has been an amazing help with our new puppy! His knowledge and commitment are second to none! He worked with us to help make Stanley's transition to his forever home a smooth one. Troy has always been available for follow-up lessons and email advice after the training to encourage us and answer any questions that have come up. I highly recommend Troy for puppy training!
~ Beth & Don Schmal | Phoenix Az

Sinbad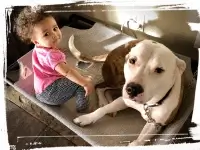 Sinbad was not good around kids and we were expecting a baby. When family came over, we were not sure if he wanted to hurt them, we just did not trust him, so we locked him away. We already invested a lot of time and money with in-home trainers who couldn't help when we found Troy at Paws To Train Your Dog. Sinbad is now the best trained dog we ever had. I can walk him with our baby in the stroller without any trouble, they are now best buddies! Thank you again Troy for all your help!
~ Shawn & Carolin | Phoenix Az

Koda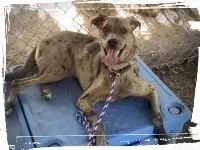 We were having trouble with our puppy, Koda, trying to get her to calm down and listen to us. She caught on to tricks but we struggled with basic obedience. We searched for a puppy trainer close to Scottsdale and found Troy at Paws To Train Your Dog. Troy is patient, kind and extremely knowledgeable. After a few private training lessons (and lots of practice at home!) Koda is walking without pulling and obeying commands. Koda is now a happier, calmer and more confident pup! We can't say enough about how positive this experience has been for all of us. Thank you, Troy!!!
~ Sarah & Chaz Feuerborn | Scottsdale Az


Why Training Your Dog is Important

Know that your dog is not trying to give you a hard time, but is actually just having a hard time and needs your help. Dogs are learning every moment, but without clear and consistent communication, they can become anxious and confused about what is expected of them. As dogs become more desperate to understand how to live in the human world, their behaviors can make you crazy.

Training isn't for bad dogs, it's to stop bad behaviors such as pulling and lunging on the leash, jumping on visitors, or barking incessantly. Is your dog chewing on everything, digging up your garden, getting into the trash, urinating or leaving "deposits" in your home? Training can help stop these unwanted behaviors too!

Training is an opportunity to show your dogs just how much you love them by spending quality time bonding and learning together. You can learn more by reading "
5 Reasons You Should Train Your Dog
".

Our training programs will help your dog to become a well-behaved member of your family. Get started by filling out our
contact form
and tell us about your dog!


Science-Based Dog Training
& Positive Reinforcement

We frequently hear these terms, but what do they actually mean? In many circles, "Science-Based" is a code phrase used for "Only All Positive" or "Force Free" training which means "Ignore what you don't like. Reward what you do like." The reason this doesn't work well is because it falls short on reliability when your dog discovers something he wants more than what you can offer. The best dog trainers will instead use all four quadrants of Operant Conditioning to teach your dog, rewarding correct responses and compassionately correcting their mistakes.

To easily understand this jargon, know that Operant Conditioning uses positive & negative reinforcement (+R/-R) and positive & negative punishment (+P/-P). Positive and negative doesn't mean good and bad, nor does punishment mean abuse. Positive means to add something, negative means to remove something, and punishment simply means to stop or correct a behavior. Now if someone uses anger or nastiness, that's abusive and not connected with the concept of punishment.



What Our Clients Are Saying About Us!

Bailey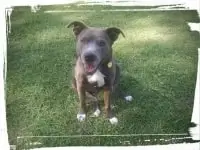 Bailey lunged, growled, and barked at other dogs. Walking her was a nightmare. We felt we were in over our heads and we were expecting our first child. After searching for board and train near me, we met with Troy and on the first day he had her playing with other dogs and being a good girl on a leash. It was amazing! Troy showed us how to keep her calm and now we feel comfortable and in control, walks are enjoyable, and we can trust her around our kids. We are thrilled that Troy continues to help us when we struggle with any issues. We highly recommend Paws To Train Your Dog!
~ Briana & Chris Dvorchak | Phoenix Az

Barnaby

Barnaby cowered when anyone tried to pet him, was afraid of his doggy-door and loud noises, and had separation anxiety. He would hear a dog bark or see a person walk in front of the house and go nuts. He lunged and bit a few dogs and even some family members. We went through a few in-home trainers and began to think that nothing could be done. Troy helped Barnaby learn to be off leash and coexist around other dogs and people! Barnaby began sniffing and actually playing with other dogs like a normal, well adjusted dog! He is a calmer, happier dog. Thank you Troy!
~ Darryl & Betty Oesterle | Glendale Az

Huck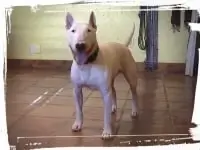 Happiness is having Huck so well behaved! Huck had OCD, chasing his tail, keeping balls & rocks in his mouth, would jump up on the kitchen counters, and was aggressive toward dogs and people. When we dropped him off for training, Huck launched over the driver seat, lunging, snarling, and barking at Troy. I must give a HUGE shout out to Troy at Paws to Train your Dog -amazing work with Huck- he is a new dog! Now when visitors come over, he doesn't bark or go crazy trying to attack them, I am in heaven! He obeys my commands and is calm - many thanks Troy!
~ Age Drago | Tempe Az