We can help you!

We guarantee we can get your dog to calm down and listen to you! Our Phoenix dog trainer provides the best dog & puppy obedience training and behavior modification, helping dogs learn to have good manners and behave around other dogs and people. We don't make excuses for unwanted behaviors, we get to the underlying cause of your dog's problems and our dog training programs use proven methods that focus on getting you results!

We offer behavior consultations,
private one-on-one obedience classes
,
board and train bootcamps
, and
socialization
.
Our programs include:

Walking nicely on a leash
Coming when called
Sitting & laying down
Staying put until released
Listening to commands on & off-leash
Helping your dog to calm down & relax
Crate training
Puppy training
Socializing with other dogs
Behavior modification
Lifetime Support

Know that it's our priority to make you and your dogs happy! Our affordable dog training programs are customized to ensure your dog's success. Should you later need any additional help after completing one of our training programs, we offer lifetime support, providing you additional lessons at no additional cost. We've helped many puppies and dogs with mild nuisance behaviors as well as dogs other trainers have deemed "untrainable", and we can help your dog too!


What Our Clients Are Saying About Us

Zara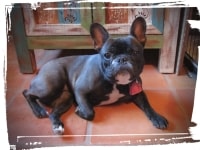 When I first got my French bulldog, Zara, she wasn't listening to commands, would jump on people and furniture. I stuggled with walking her on a leash and was concerned about her interactions with other dogs. I met with Troy and right away he was able to calm Zara down. I was amazed by how quickly Zara responded to him. After Troy trained Zara, she now listens to me and is so well-behaved that she is able to go to work with me everyday! Im very happy and I recommend Troy at Paws to Train your Dog for any dog training needs! He truly is amazing at what he does and treats your dog as his own!
~ Abby Abdelfattah | Phoenix Az

Spencer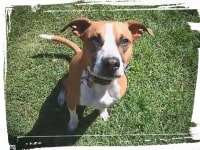 We put our younger dog, Spencer in the board & train program while I did weekly lessons with our older dog, Mochi. Troy was fantastic to work with. He is very flexible to go over whatever you or your dog are struggling with and sets you up for success after the lessons are over. Our dogs were anxious messes before, and now we know how to communicate with them and they know how to relax. I recommend Paws to Train Your Dog to anyone who wants their dog trained right with a trainer who cares about your success, not just your wallet.
~ Taylor & Savannah Finklea | Mesa, Az

Hobbit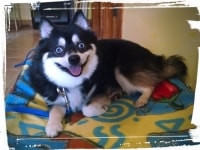 We struggled at home with our little Hobbit barking and jumping on visitors, not listening to us, and being aggressive towards other dogs. Retired and now traveling in our RV, we wanted him to behave. We looked for a dog trainer in Phoenix and found Troy. We were so impressed with his knowledge, commitment, and methods! He spends as much time educating us as he does Hobbit. We always leave feeling good about what we've learned and look forward to the next lesson. Thank you Troy for making this world a better place for dogs and their owners! You're the best!
~ Jan & John Petrie | Peoria Az

Stanley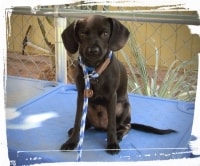 After searching for a puppy trainer near me, we met with Troy. He has been an amazing help with our new puppy! His knowledge and commitment are second to none! He worked with us to help make Stanley's transition to his forever home a smooth one. Troy has always been available for follow-up lessons and email advice after the training to encourage us and answer any questions that have come up. I highly recommend Troy for puppy training!
~ Beth & Don Schmal | Phoenix Az

Sinbad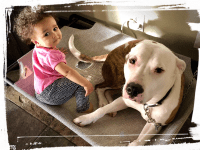 Sinbad was not good around kids and we were expecting a baby. When family came over, we were not sure if he wanted to hurt them, we just did not trust him, so we locked him away. We already invested a lot of time and money with in-home trainers who couldn't help when we found Troy at Paws To Train Your Dog. Sinbad is now the best trained dog we ever had. I can walk him with our baby in the stroller without any trouble, they are now best buddies! Thank you again Troy for all your help!
~ Shawn & Carolin | Phoenix Az

Koda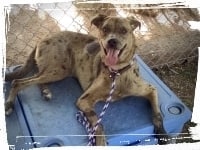 We were having trouble with our puppy, Koda, trying to get her to calm down and listen to us. She caught on to tricks but we struggled with basic obedience. We searched for a puppy trainer near Scottsdale and found Troy at Paws To Train Your Dog. Troy is patient, kind and extremely knowledgeable. After a few lessons (and lots of practice at home!) Koda is walking without pulling and obeying commands. Koda is now a happier, calmer and more confident pup! We can't say enough about how positive this experience has been for all of us. Thank you, Troy!!!
~ Sarah & Chaz Feuerborn | Scottsdale Az

Bailey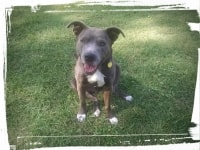 Bailey lunged, growled, and barked at other dogs. Walking her was a nightmare. We felt we were in over our heads and we were expecting our first child. After searching for board and train near me, we met with Troy and on the first day he had her playing with other dogs and being a good girl on a leash. It was amazing! Troy showed us how to keep her calm and now we feel comfortable and in control, walks are enjoyable, and we can trust her around our kids. We are thrilled that Troy continues to help us when we struggle with any issues. We highly recommend Paws To Train Your Dog!
~ Briana & Chris Dvorchak | Phoenix Az

Barnaby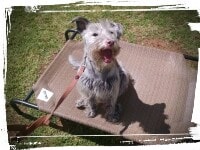 Barnaby cowered when anyone tried to pet him, was afraid of his doggy-door and loud noises, and had separation anxiety. He would hear a dog bark or see a person walk in front of the house and go nuts. He lunged and bit a few dogs and even some family members. We went through a few in-home trainers and began to think that nothing could be done. Troy helped Barnaby learn to be off leash and coexist around other dogs and people! Barnaby began sniffing and actually playing with other dogs like a normal, well adjusted dog! He is a calmer, happier dog. Thank you Troy!
~ Darryl & Betty Oesterle | Glendale Az

Huck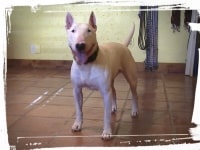 Happiness is having Huck so well behaved! Huck had OCD, chasing his tail, keeping balls & rocks in his mouth, would jump up on the kitchen counters, and was aggressive toward dogs and people. When we dropped him off for training, Huck launched over the driver seat, lunging, snarling, and barking at Troy. I must give a HUGE shout out to Troy at Paws to Train your Dog -amazing work with Huck- he is a new dog! Now when visitors come over, he doesn't bark or go crazy trying to attack them, I am in heaven! He obeys my commands and is calm - many thanks Troy!
~ Age Drago | Tempe Az

Why Training Your Dog is Important

The day you bring a new dog into your home, your dog is learning every moment, with or without your help. What may appear as cute behaviors now may not be cute later. Without clear and consistent communication, dogs can become anxious and confused about what is expected of them. As dogs become more desperate to understand how to live peacefully with you, their behaviors can make you crazy.

Many dog owners ask: How do I get my dog to stop chewing and destroying furniture or my favorite shoes, biting me, getting into the trash, urinating or leaving "deposits" in my home, digging up our yard, stealing food or clothing, jumping, humping, chasing, bolting out the door, whining or barking incessantly, and pulling on the leash. Without training, some dogs can become fearful of everything, develop separation anxiety, or have difficulty getting along with other dogs or people, even displaying aggression.

Know that your dog is not trying to give you a hard time, but is actually just having a hard time and needs your help. Our training programs will help your dog learn to be a well-behaved member of your family.