Read What Our Clients Say About Us!

Kip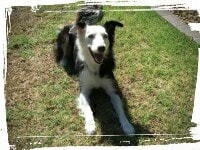 Within the first week of Kip being in our home, he bit one person and snapped at several others. We were concerned as we have three teenagers and my grandbaby. All our fear and trepidation melted away after meeting with Troy. Troy is one of the most relaxed, calm, and peaceful persons I think I have ever met. He agreed Kip was not an aggressive dog, but instead was a "fear" biter and that Kip had probably given several warning signs prior to biting, but we were not aware of them.
... [read more]

I was concerned about the price for what we thought would be a typical dog obedience class. What we got was a wonderful and amazing journey into the life of our dog. Troy is willing to go the extra mile for you, but don't show up without your homework done, a handful of excuses, and expect results. We have had some minor setbacks at times, but that is because we failed Kip. When we stray from the concepts taught in class, so does Kip. When we have a problem or question, Troy responds almost immediately and helps us stay on track. If you are looking to develop a meaningful, lifelong relationship with your dog, look no further. Troy is the best!
~ Laura Stenzel

[hide again]

Maple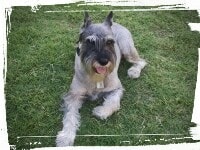 Troy has been absolutely amazing. He is 100% dedicated to my dog's wellbeing and training. His methods work, and Troy could not be more patient explaining and demonstrating his methodology. Maple has made great improvements in a very short amount of time. Strangers complement me on how calm and well behaved she is. If you're looking for a dog trainer, your search is over - I am confident you will be happy and achieve real results with Troy.
~ Maja Berlin

Boomer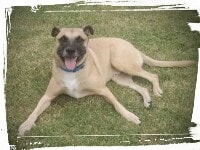 When we first got Boomer, he would lose it at the Vet's office, flopping around like a fish, alligator roles, cowering in the corner, growling, barking, biting...and that was with sedation. Boomer then started snapping at everyone in our home. We could no longer trust him. You can't help dogs unless you understand them. When Boomer would shake, I thought it was excitement. Troy read Boomer right away, he wasn't excited, he was trembling with fear.
... [read more]
You have to know your dog, and Troy does.

All of the training has paid off. We didn't realize how much Boomer had improved until he got a sore paw and we had to take him to the vet. Troy met us at the Vet's office and walked us through how to work with Boomer with the Vet. Wow! He was NOTHING like before, he was calm and behaved like a good boy! Boomer allowed the Vet to come close and actually exam him. Troy has taught us so much on how to help Boomer. Thank you Troy!
~ Cookie & Tod Hegstrom

[hide again]

Lucy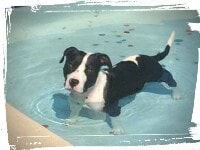 Lucy was aggressive toward other dogs, spinning out of control and pulling on the leash. At home, she would bark at any little thing and pace the backyard. She seemed so stressed out and insecure. We needed help. Troy helped us so much, not only with the correct ways to keep her calm before and after walks, but all around rehabilitated our dog. After I had my baby, Troy invited us back to do more training with his advanced group classes. He offers lifetime support to all his clients so these classes were free! She is now a much happier dog! I highly recommend Troy!
~ Audrey Fairley

Starsky & Hutch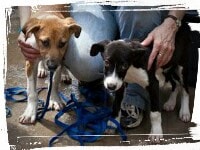 We had two feral dogs living at our dog rescue in Mexico. Volunteers made little progress in helping them trust people. I wrote to Troy about Starsky and Hutch. He visited our island and came every morning to work with them. Itís amazing what knowledge and patience can achieve. Iím walking Starsky and Hutch twice a day. I have Starsky laying at my feet as Iím typing this. Iíd almost given up on them and Iíll never do that again. Thanks Troy!
~ Alison Sawyer & IslaAnimals.org

Scooby Doo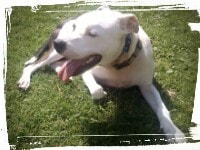 We struggled with Scooby Doo's training until I came upon Paws To Train Your Dog. It was a perfect fit for us! We enjoyed a vacation while Scooby got a Dogcation. Troy provided video updates on Scooby's training regularly. We couldnít wait to came back home and see how our Scooby Doo was doing. He used to bark and jump on everyone, walking him was such a struggle, and his behavior with other dogs made us nervous. Now we enjoy our walks! He is well behaved wherever I take him. Thank you Troy!
~ Edina Omeragic

Durango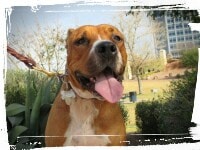 I could not walk Durango without him lunging at other dogs and getting into dog fights. I soon became "that lady with the nasty dog." I started walking him super early to avoid other dogs. Our mailman hated coming to our house and when people came to the door they were terrified. I was quickly referred to Troy by another trainer.
... [read more]

After completing Troy's training program and attending several of his dog socialization classes, Durango is a completely different dog. I've had three different people comment to me what a well behaved dog he was, and that he was "so calm". Thanks Troy! Me and Mr. D are forever grateful!
~ Holly Griffin

*update: due to circumstances in our home, we were no longer able to keep Durango. Troy welcomed him into his own pack where he will now be in his furever home. We miss Mr D, but we know that he is happy!

[hide again]

Apollo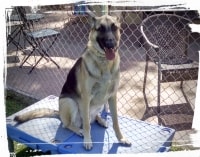 I am so thankful Troy was able to take in Apollo at such a short period of time before I had to leave for Europe. Apollo is a 2 yr old German Shepherd who needed a lot of training. Apollo had some serious anxiety issues when I dropped him off. He could not sit still or feel comfortable in his own skin. When I picked up Apollo he was completely different in his behaviors. He was very calm and listened so well. I am able to relax with him without hearing him whine or pace around the room. He seems more relaxed and at ease which is incredible to see how much this training has helped him. I couldnít be any happier with all the results Iíve seen from Apolloís training!
~ Linda Luchsinger