Read What Our Clients Say About Us!

Bandit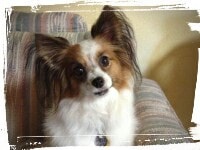 My little Bandit started being aggressive to other dogs, lunging, growling, barking while walking him. I tried all kinds of things and nothing was working. After 2 training sessions with Troy, the walk was so much easier. My Bandit even walked between two large dogs - no aggression - no fear - it was wonderful! I've taken him back to the petstores many times and he now ignores other dogs - no lunging - no pulling. Oh, he also used to roll in cat poop (ferals are getting into my backyard) and Troy showed me in a matter of minutes how to stop this - it works! Thank you Troy!
~ Dory Pemberton

Barnaby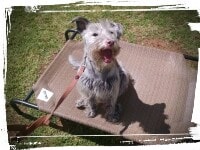 Barnaby cowered when anyone tried to pet him, was afraid of his doggy-door and loud noises, and had separation anxiety. He would hear a dog bark or see a person walk in front of the house and go nuts. He lunged and bit a few dogs and even some family members. We went through a few trainers and began to think that nothing could be done. Troy helped Barnaby learn to be off leash and coexist around other dogs and people! Barnaby began sniffing and actually playing with other dogs like a normal, well adjusted dog! He is a calmer, happier dog. Thank you Troy!
~ Darryl & Betty Oesterle

Odie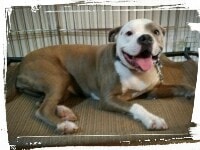 Odie was a mess of poor behaviors, jumping incessantly, lunging at everyone, nipping, and even bit my mother. I was ready to give up. Troy assured me he could help us, yet I wasn't confident because I didn't have any sort of bond with her. During the consultation, I received a plethora of information about dogs as well as detailed information about Odie. I was overwhelmed and confused, but assuaged by Troy's knowledge and confidence. Troy said Odie was a ticking bomb and without proper training she would eventually hurt someone. I knew in my heart that he was right.
... [read more]

After our first training session, Odie was no longer jumping on me, attacking my feet, and even stopped eating socks! She was calmer and listening to me! I also learned that my nervousness and anxiety were translating into a nervous and anxious dog. Troy taught me to relax in such a way that my entire attitude – even with my kids! – has evolved into an awareness of how I carry my daily stresses.

Odie is not perfect, but she is SO much better, and our bond has grown. She respects me, listens to me, and I believe loves me in a way that only a dog can love her human. I adore her and am so glad that I invested in Troy's training. Troy probably saved Odie's life, and he has enriched mine with lessons that go beyond dog obedience. I now have the dog I was seeking, and my relationship with Odie is stronger for the training experience we shared. Thank you, Troy!!
~ Laura Dix

[hide again]

Zara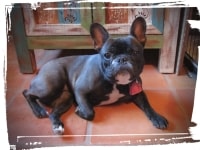 I was having problems with my French bulldog, Zara, listening to commands, staying off furniture, interactions with other dogs, and walking on a leash. I looked for dog training near me, met with Troy and right away he was able to calm Zara down. I was amazed by how quickly Zara responded to him. Zara stayed with Troy for 3 weeks and what a difference it made! Now Zara listens to me and I can take her to work with me everyday. Im very happy and I recommend Paws To Train Your Dog for any dog!
~ Abby Abdelfattah

Hobbit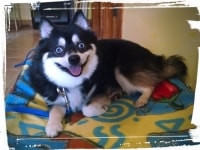 We struggled with our little Hobbit barking and jumping on visitors, not listening to us, and being aggressive towards other dogs. Retired and traveling in our RV, we wanted him to behave. We looked for a dog trainer in Phoenix and found Troy. We were so impressed with his knowledge, commitment, and methods! He spends as much time educating us as he does Hobbit. We always leave feeling good about what we've learned and look forward to the next session. Thank you Troy for making this world a better place for dogs and their owners! You're the best!
~ Jan & John Petrie

Juniper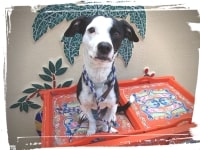 Troy is professional, responsive and caring. We worked with multiple trainers before finding Troy. Where others could not help, he did. Training our dog has been hard work. We needed to dedicate time, energy and a whole lot of patience to the process. Real, lasting results to help your dog are not easy to come by when dealing with tough behavior issues - but Troy guides you through the process, takes his time explaining his methods and supports you throughout the way. Thanks, Troy!
~ Domenico & Erin

Sadie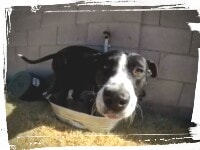 Sadie had anxiety & fear, destroying and escaping her crate, would ALWAYS pull on her leash, and acted aggressively if she saw another dog! It was so stressful for us! After Sadie stayed with Troy for a few weeks, we were so incredibly happy! When she returned home, I was amazed Sadie was not pulling, I was able to walk her on my own!! She was a completely different dog, so calm and relaxed. She now enjoys her crate and plays with other dogs! Sadie is also amazing with our daughters, a famly dog! I have fallen even more in love with my baby!!! Thank you Troy!
~ Catherine Khan